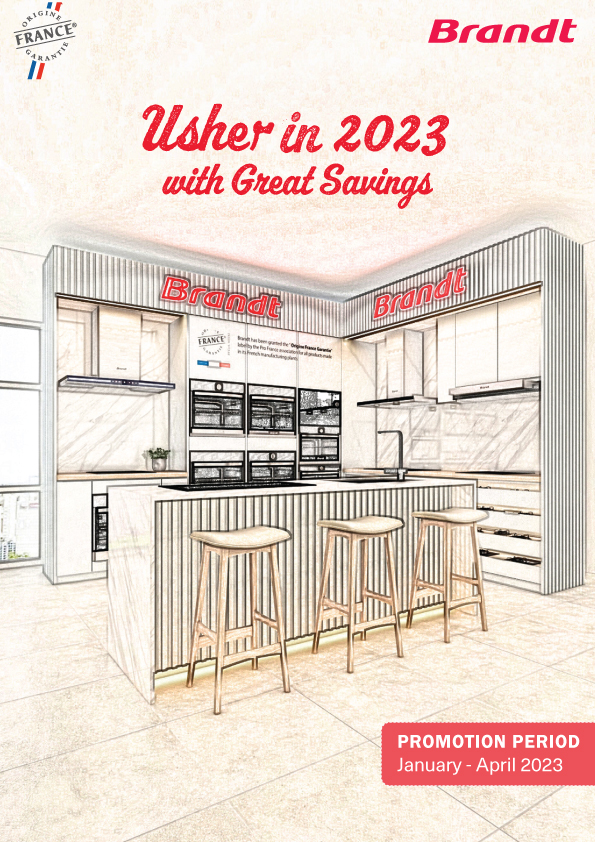 Brandt New Year Sale 2023
Promotion Period: [1 January 2023 - 30 April 2023]
Don't miss out the chance to upgrade your kitchen during the Brandt New Year Sale 2023!
Discover new Brandt appliances, slashed prices, gift(s) with purchase and bonus gifts worth $229 with purchase of Brandt appliances above $2,500 in a single receipt.
Click here to shop now!
*Terms and conditions apply