Introducing our new Brandt Home Mobile App.
Download today to manage your Brandt appliances and enjoy our services all in one app, on the go!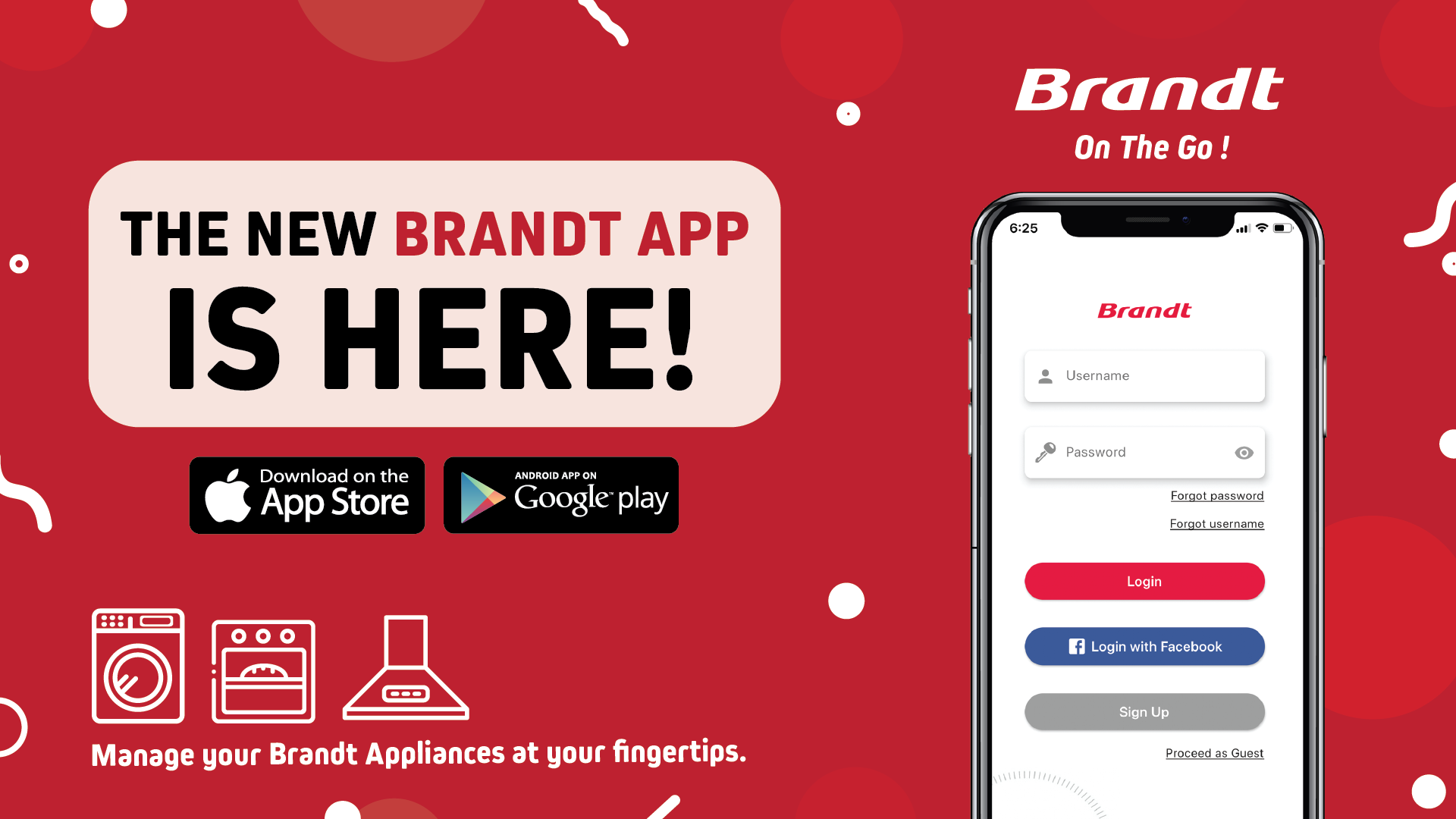 Our Brandt Mobile App offers a variety of services and contents for Brandt customers on the go!
Register and manage Brandt appliances warranty, request for repair services, browse products, where to buy products, recipes, cooking classes, promotions, events and more can be found on this app.
Manage your Brandt appliances at your finger-tips, enjoy our services and content conveniently gathered in this App.
This App is brought to you free of charge by Brandt for customers & non-customers can also login as guests to view what Brandt offers!
Available on App Store and Google Play Store today.